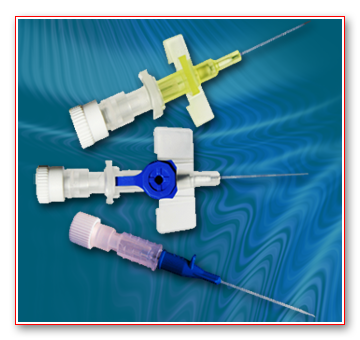 CanuSoft is our registered trademark that represents our IV Cannula, Syringes and IV Sets line of products.

IV Cannula with Injection Valve and wings
Our IV Cannula is specially designed with thumb stop to prevent any instability during needle insertion.
Its siliconised and ground stainless steel needle with ultra-sharp triple facet level helps smooth and painless veinpuncture.
Its catheter is made of kink resistant and biocompatible PTFE, with extremely smooth inner and outer surfaces to ensure easy veinpuncture with minimum trauma. Gently tapered catheter tip aligns with the needle level to provide smooth transition from needle to catheter.
Sterile and individually packed in rigid blister with easy to peal sealing.